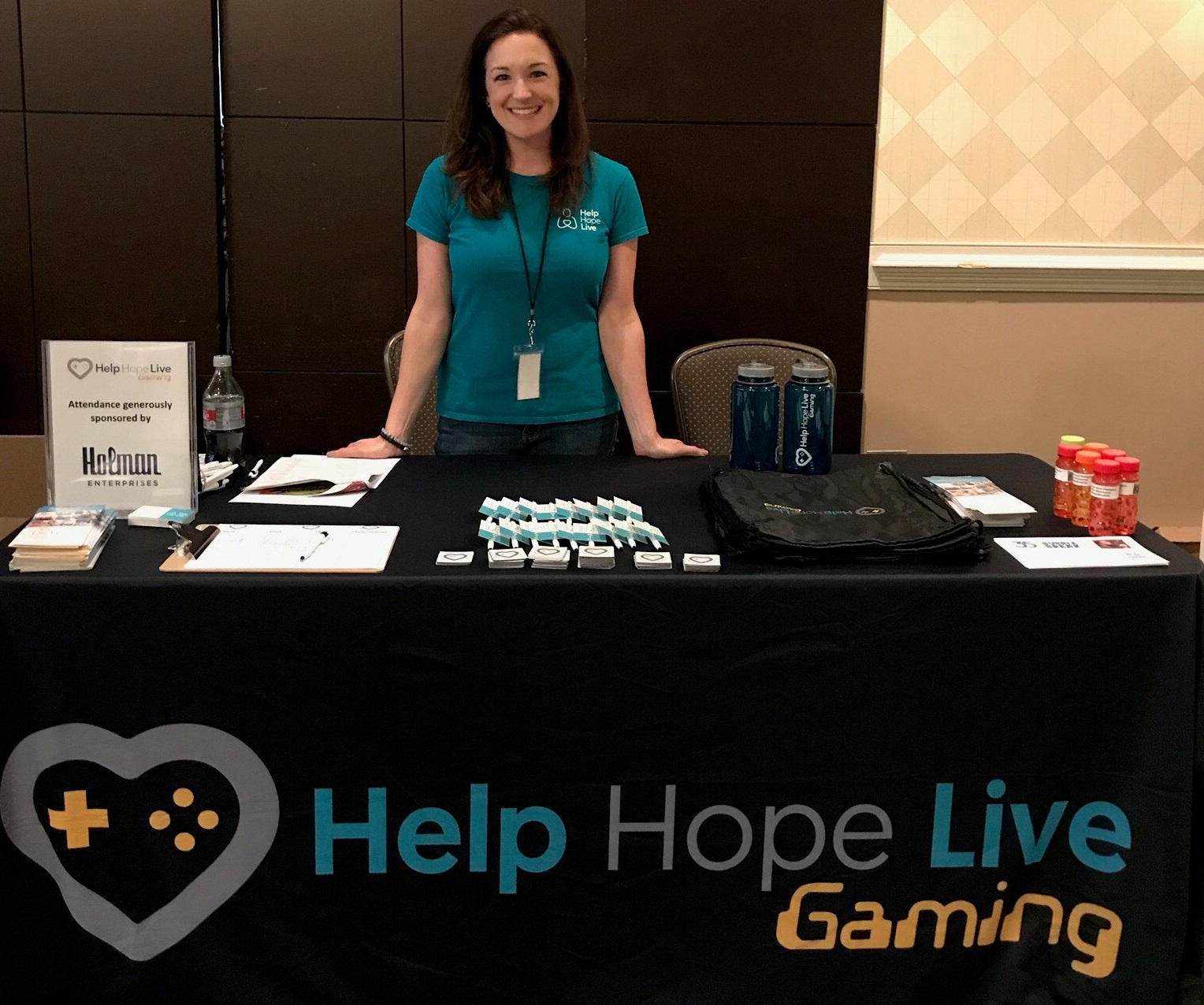 Connect With Passionate Volunteers
Our platform empowers nonprofits to better promote fundraising events, connect to a community passionate about helping others, and manage livestreaming and volunteer programs to best utilize the skills of those willing to volunteer their time to assist.
Some benefits include:
Save time discovering volunteers passionate about your cause type with skills you can verify


Streamline organization with a public, automatically updating showcase of fundraisers & impact projects


Rewarding volunteers with recognition to build their individual or group portfolios


Quickly research businesses who care about causes you focus on and are open to sponsorship methods you're looking for


CLS offers all US 501c3 organizations FREE Verified Nonprofit Accounts and basic volunteer management features.
Nonprofit Membership Benefits
Any US 501c3 nonprofit organization can create a representative account, email us for verification, and establish their nonprofit showcase page at no cost.
Showcase Social Impact
The Nonprofit Showcase page promotes your mission, your verifying information, and your social media accounts. Additionally, it automatically displays charity livestream events benefiting you, traditional fundraisers, and projects that showcase the impact of those donations. This page also shows your official streaming program, local branches that members can join, and any key business sponsors you designate.
Communicate Current Needs
Clearly indicate the types of partnerships you're looking for with creators, businesses, and other nonprofits.
Discover Volunteers & Sponsors
Search individual members on the site based on skills, interests, causes they support, and current availability to volunteer. Search Verified Businesses based on cause types they support and methods they use to partner with nonprofits.
View Partnership Availability
Vet potential vounteers with traditional resumes paired with portfolios that showcase skills, fundraisers, and projects to back those talents. When accessing member (individual, business, nonprofits) pages, the types of partnerships they're currently open to are openly displayed. You may see this while visiting individual portfolios, business showcase pages, and the showcase pages of other nonprofits. This helps to streamline outreach to those most likely to partner with you.
Manage Volunteer Programs
Stop fighting with spreadsheets and have members join your program directly through basic level communities on CLS. Separate verified members from the rest, easily showcase successful case studies through Projects, filter those interested in your programs by their talents, manage your streaming toolkit to better control messaging, create badges for recognition programs, and give all joined members visibility to new opportunities in your organization.
Submit Unlimited Volunteer Postings
Never pay per listing. All nonprofit communities can submit job postings for review without limit to the CLS Opportunity Board. Volunteer & employment postings from nonprofits have clear distinction from Community Collaboration & Business Opportunities to provide trust to the community.
VIP Nonprofit Membership
Access additional benefits for a low annual fee.
Advanced Volunteer Teams
Create specialized teams specifically built for nonprofits with committee members. Upgrade member roles and provide exclusive updates for collaboration, meeting minutes, and more.
Streamline Partner Discovery
Advanced search features allow you to find the perfect individual, event, team, nonprofit, or business partner for your upcoming project. As a VIP Member you can then reach out to any individual or representative directly via email (if they have enabled direct contact on their account).
Purchase Promotion Packages
Showcase your nonprofit, volunteer opportunity, sponsored event, project, team, or key business sponsor in the Featured spot at the top of their collections page and top of applicable lists. Availability is on a first come, first serve basis so be sure to reserve the time slot you need ahead of time. Work with us to design custom community/team/program structures with specialized updates, roles, layouts, and functionality.
Access VIP Deals
Browse exclusive offers from CLS VIP Business Partners on products benefitting the gaming, art, livestreaming, and nonprofit industries. Gain access to the VIP Deals Mailing List to get updates on new offers straight to your inbox.
50% Off Memberships During Open Alpha
Purchase an annual membership before we launch to lock-in that rate for the length of your continuous membership.
Frequently Asked Questions
A live, fundraising event where broadcasters stream their content online and viewers donate to a specific nonprofit.
CharityLiveStream.com (CLS) is a fundraising focused, social action platform uniting gaming & art communities, nonprofits, and businesses.
Built on the pledge to NEVER take a percentage of donations raised, we promote charity livestream events, showcase the portfolio growth of those involved, and connect our ecosystem of talented individuals to new opportunities.
A basic Nonprofit Representative account upgrade is free for any verified, US 501c3 status nonprofit.
Any official organization representative can have their account upgraded.
VIP Memberships are also available for a flat, annual fee.
For a fixed, annual fee nonprofits can gain access to additional features like direct outreach, local branch team creation, priority proccessing on branded pages, and access to advertising opportunities within the CLS website itself.
CLS also offers consulting on effective site usage as well as successful event management.
Our site does not process donations during submitted events and solely serves as a discovery platform for events, organizations, individuals, and opportunities.
Be sure to fully understand the terms, conditions, and pricing for any 3rd party donation processing platforms used and ensure any required government filing is completed prior to engaging in crowdfunding or any other fundraising activities.
The National Council of Nonprofits has a good starting point for research into the requirements of crowdfunding for nonprofits and what to expect if your organization is new to this avenue of fundraising.
Get Started Today!
In order to apply for a Verified Nonprofit account, any interested organization will need:


A verified representative will need to create an account on CharityLiveStream.com.



The representative will then need to submit a Nonprofit Organization verification request form.



Finally the representative will need to email us at info@charitylivestream.com using an email domain that matches the domain of the nonprofit's website.
​​​​​​​

After the request email has been sent we will get into contact with you on upgrading the primary & secondary representative's accounts to Verified Nonprofit Representative status and setting up your organization on the site.
What CLS Does For You
As a nonprofit, you have our pledge to never take a percentage of donations raised from promoted events and get access to some features normally reserved for VIP Members.

By upgrading your individual account to Verified Nonprofit Representative, you get:
Nonprofit Showcase Page
A central hub for your brand providing consistent messaging on events benefiting you and automatically displaying those fundraisers on your page as social proof
Volunteer Management Teams
Empower the community to join your cause, easily view skills/availability, showcase impact projects, give updates, supply streaming toolkits, and post jobs to the Opportunity Board

Volunteer Recognition
Highlight your volunteers for their accomplishments by creating and distributing badges, awards, certifications, and letters of recommendation

Advanced Event Search
Find fundraisers matching your cause type to research how to run and improve your own
Individual Partner Search
Discover the perfect individuals to partner with based on skills, interests, causes, and availability

Nonprofit Partnership Availability Details
Research if their content matches your brand and see the proof behind the skills they list

Business Partner Research
Quickly locate businesses with synergy to your brand and are interested in the types of partnerships you're looking for
Become A VIP Nonprofit Member
Interested in accessing even more features like posting Premium Events with RSVP, creating local volunteer teams, and promoting yourself further on CharityLiveStream.com?
Check out the Nonprofit VIP Member Details page to learn more!