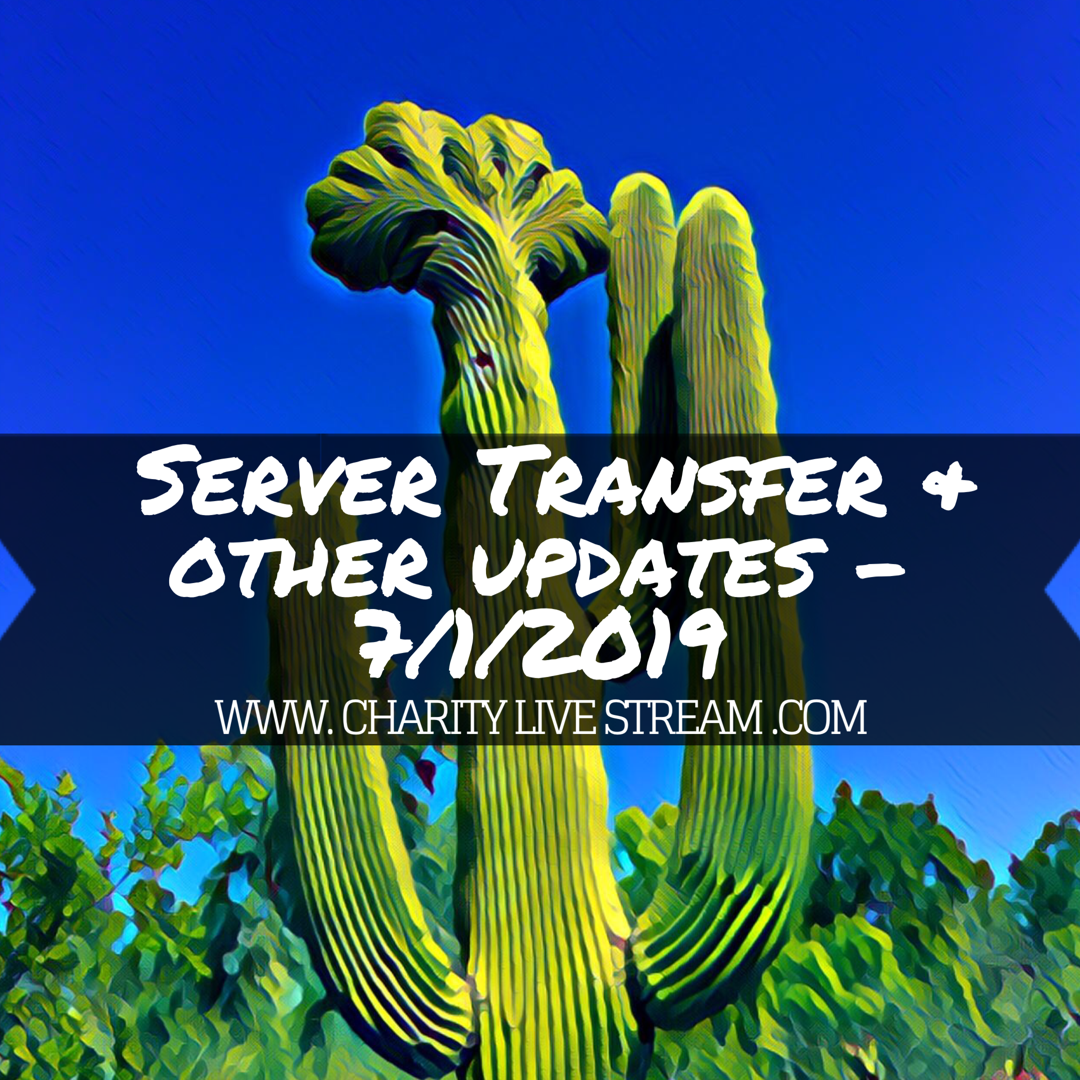 07/11/2019 - 12:01
Hello Everyone,
First I'd like to thank everyone for their patience as I sorted out several things personal and professional this past month in the effort to get everything back online.
1) I'd like to thank Stacklin for all the help until this point with the hosting for the old site. If not for him stepping up back in 2017, things would have been a lot more stressful during the move to Arizona and getting the site back online. This current crisis not withstanding, (which was out of his control), Joseph has done a fine job with helping me stay focused on my ultimate goal, ensuring regular backups for the site were made, and that a version was provided after this situation from the end of May. 
2) That said, I am currently in preparations to transfer the CLS domain to a new hosting provider, the same one that I have been developing the CLS Alpha Rebuild under.
3) As the original intention has always been to launch CLS this summer, I am currently working on completing the visual overhaul of the Alpha Rebuild to make it as appealing as the old site. (Pics below) When the site is back online later this month it will be the new Alpha Rebuild website that I have been working on for the past year. This means that, unlike the initial Open Beta launch in 2015, the site will remain in a Closed Alpha state initially as I prioritize setting up everyone who has upported me and this site up until now.
Due to vast expansion and changes of the rebuild, there is no easy way to automate the transfer of data from the old site to the Alpha Rebuild. As such, I will need to repopulate all previously submitted events manually (with the consent of the original users who submitted them) . During this time of Closed Alpha, no new events will be accepted for submission, however any individual who supported CLS with an account WILL be able to get priority processing on account verification.
When the site launches out of Closed Alpha, only Verified Accounts will be allowed to post events OR personal project (a new feature to the site) as part of the new site policy. This will effectively give every supporter until now a chance to boost the exposure at launch to both their charity efforts as well as their channels, collaborations, games, art, music, books, or any other project they wish to showcase from their portfolios, while I process verification requests from new members.
4)  On a personal note, I now have my old laptop up and running in addition to the new PC from the end of last year and all the assets have been recovered from it. This, combined with the change to my work scheduling, means that I'm back to full speed ahead on site development.
5) Finally, just like last year, I will be at TwitchCon this year with Justdibs & Enrin and I am looking forward to seeing the friendly faces of this community there again. 
Thank you all for your continued support for my efforts and, as always, stay awesome everyone!
Mark "Clive"