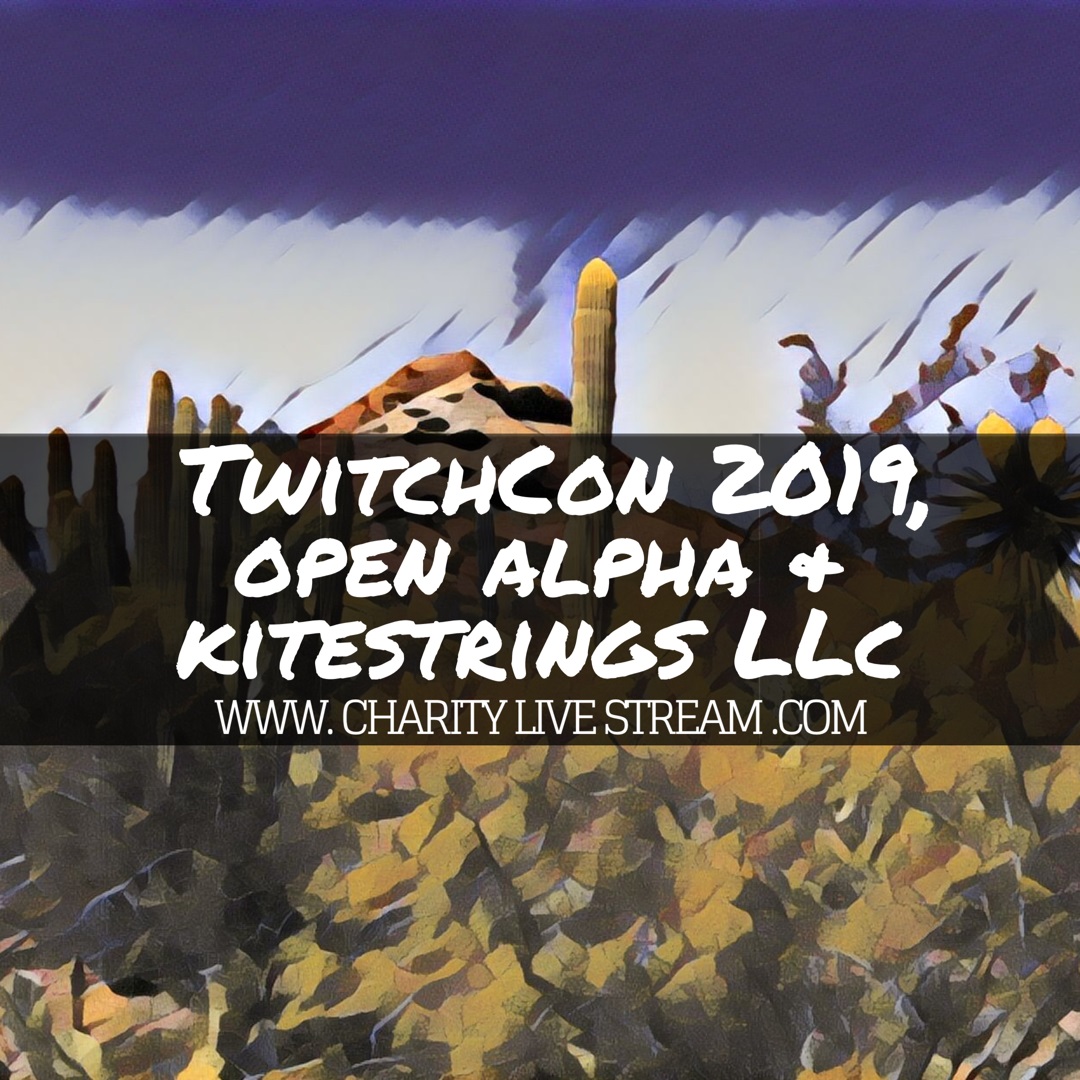 09/13/2019 - 16:55
Hello Everyone,
Thank you all for your patience with this most recent update as there's a lot that has been going on since the last one.
1) TwitchCon 2019 is fast approaching! Just like last year Myself, Enrin and Justdibs will be going again to walk the floor and meet you all in person. If anyone wants to meet up while we're there just send me a DM or if you see me hanging around the floor just walk up and say hello!
2) Since this big event is here in 2 weeks, I'm currently working on getting all the updates to the site implemented and pushing everything live again before we leave. As many of you know from previous updates, the site went down when the server issues happened, but when I bring things back online it will be with the Alpha Rebuild and all the new features.
3) Another element of getting things up and running is the formal establishment of the business behind CLS. Earlier this week I got the final confirmation that the registration has been accepted and the new business Kitestrings LLC is now up and running. The site branding will remain the same, so it won't make any real difference for you guys, but it will allow me to set up a business account and start accepting payments for the VIP features.
4) To that end, the initial pre-launch pricing is being finalized and everyone who upgrades to VIP prior to the official launch (not in the next 2 weeks but after everything for Phase 1 is finished being built over the next few months) will be able to lock in that rate for life.
Additionally, everyone who submitted an approved event to the old version of the site since 2015 will automatically get a VIP upgrade until launch and 1 year membership post-launch with the option to renew at the discounted rate. If anyone with this benefit wants to purchase their own membership and gift their upgrade to someone else who needs it, just reach out to me on DMs and we'll sort out the details.
5) As part of pushing the new site live, the data from the testing site will be wiped out again. Thanks to everyone who has provided feedback so far and this wipe should be the last one that will need to be done.
6) Since this hasn't been mentioned in several months, the new VIP features are exactly that, new. No previously free features will ever be locked behind a paywall as long as I'm in charge of CLS. It has always been important to me that anyone with the passion and the enthusiasm to better themselves while helping others, actually has the tools to do so. 
Any individual starting out on the site will, for free, have all the functionality to build their portfolios, find other members to help with events based on their skills, and promote their charity livestreams without paying a dime. I've spent the last 4 years bootstrapping CLS and I respect the hustle that anyone just starting out needs to put in.
VIP features will be gone over in detail when the new site launches, but are all based around moving from personal, individual growth to streamlining collaboration, promotion, and community management. This will be facilitated in Premium Event Submission, the new Teams feature, and several other things I'll expand on later. 
CLS, and now Kitestrings LLC, will now and forever keep it's pledge to never take a percentage of donations raised. I want to thank you all again for your support over these past 4 years and keep an eye out in the next 2 weeks for when the site is live again.
As always, stay awesome everyone!
Mark "Clive"