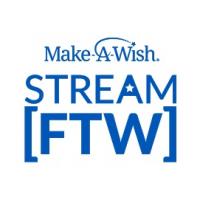 Transform lives, one wish at a time.
Make-A-Wish® grants the life-changing wishes of children with critical illnesses around the world. The power of a wish has the unique ability to transform a child and their family's lives during one of their most difficult trials, by bringing them a renewed sense of hope, strength and joy - the experience they need to move past their diagnosis.
We need your help to support our mission to grant the wish of every eligible child. By hosting a charity stream for Make-A-Wish, you make it possible for Make-A-Wish to transform a child's life and grant their one-true-wish.
Cause Type
Health
Human Services
Other
Seeking Volunteers
Livestream Fundraisers
Other Fundraisers