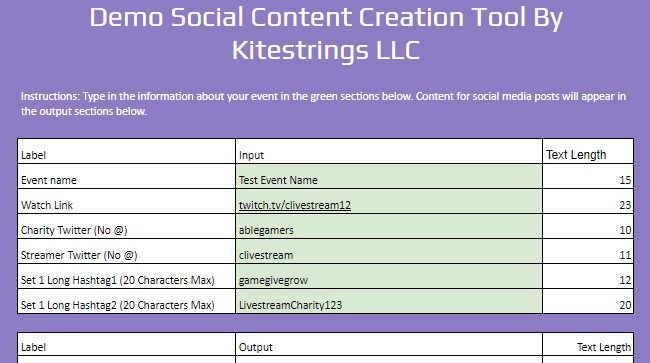 Any solo streamer knows that having to stop a stream to promote you're live takes away from the viewing experience. In 2015 when the site was first being developed, this tool was designed as a prototype to help save time creating marketing content to schedule out into social media posts.
Input basic information about your event and have basic content for 6 social media posts automatically created. Just copy the text, add an image (recommended, but not needed), and set into a post scheduling tool of your choice so news about your event goes out while you can focus on your stream. Add different hashtags to reach out to different communities while you dedicate your focus on the stream.
Sign in with your VIP+ account to access this resource today!
Interested In Tools To Help Your Next Event?
This resource is available to all CLS VIP+ Members as a thank you for their support in our mission to promote fundraisers while never taking a percentage of donations raised. If you want to access this resource and others, upgrade your free or VIP account to VIP+ Membership today!