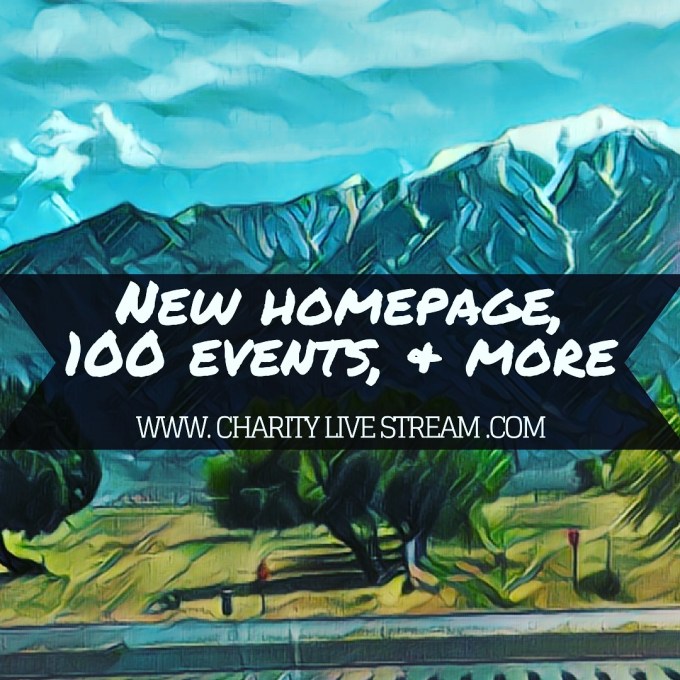 04/22/2017 - 11:11
Hello Everyone,
Last week we hit the awesome milestone of 100 events on the site! Huge thank you to each and every person who has submitted an event to CLS. It has been a blast getting to this point and I can't wait to help promote the next 100 fundraisers.
The biggest updates last week was the creation of the new CLS homepage (and settling on the new aesthetic for the site), implementing a slew of small design updates/bug fixes, and starting work on revamping the charity guide.
Updates
New Feature: I can now build out custom tweets for the Twitter share button on events! Created & tested custom Tweets when sharing each of the upcoming events in the next 30 days.
New Feature: I've updated the Community & Group pages with the Community Highlight reel with the announcement post as the first item in all reels. If you're interested in being featured to promote yourself and your organization, then please fill out a Community Highlight application.
New Feature: Created a sign-up page for groups to get their individual accounts upgraded.
New Feature: Created the CharityLiveStream Twitch Community: https://www.twitch.tv/communities/CharityLiveStream — With the CLS Twitch Community we now, finally, have an integrated way to segment charity streams from the rest of Twitch. It's structure is completely separate from the CLS site, but it's one more step forward to easily showcasing the good that the community does.
Visual Updates: Menu updates to put the Nonprofit Square & Business Plaza under Groups.
Visual Updates: Added visual prompts for the early adopter programs to the bottom of the Nonprofit & Business Community related pages.
Bug Fix: Dealt with a server issue that left the site down for 2 hours last week. Normally wouldn't mention something so trivial when covered live in the Discord, but the issue tied into the hosting upgrade hand-off which, now that all problems are resolved, is now complete. This means site hosting is now fully upgraded and set to run through Q1 2020. I'm here for the long haul with you guys and I'm psyched for what's to come!
Finally, if you missed last week's livestream where I covered the updates, here's the link: https://www.youtube.com/watch?v=WdDOVulhysY