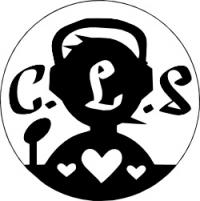 Manage Your Team / Community
This is a test description for a CLS Team/Community page. These pages require a VIP Membership to create.
Connect To Your Fans Without The Hassle Of Building Your Own Website
As an online creator, CLS Teams equip you with a plethora of features to connect your community and focus everyone's collective efforts towards a positive goal.
For Fundraising Teams:
Promote your team, the awesome work you all do, and where fans can connect with you online
 
Accept new members who are interested in joining, view their talents, and see the ways they're available to help
 
Give updates on what's coming up next and get feedback from your team members
 
Provide Streaming Toolkits to quickly get the broadcasters in your team up and running
 
Submit requests for help on the Opportunity Board
 
(Coming Soon) Post a Pre-Event Checklist so your community can stay up to date on what still needs to be done for the next event
For Community Management:
Have a central, Search Engine Optimized location online that your fans can join
 
Promote where people can find you online without building & managing your own website
 
Provide blog updates & get feedback from your community
 
View your community's skills to find the perfect person to collaborate with on an upcoming project or fundraising event
 
Post new projects to the Opportunity Board if you're looking for someone to work with
Causes We Support
Arts, Culture and Humanities
Education and Research
Environment and Animals
Health
Human Services
International
Other
Public / Societal Benefit
Religion
Veteran and Military
Game Type
Collect-A-Thon
Platformer
Side Scroller
Gaming Playstyle
Challenge
Completionist
Speedrun
Music Genres
Acapella
Alternative
Chiptune
Comedy/Parody
Dance