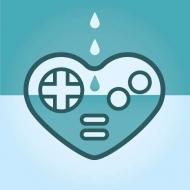 We marathon the games YOU pick, all to raise money for clean water in the developing world! By watching the stream, chatting, and donating you earn points for exciting prize raffles.
Our Mission
To raise money for charity! So far we have raised over $20,000 for charity: water and Extra Life.
How Donations Are Handled
We do not handle any money. All donations are done through the websites and widgets of the charity in question.