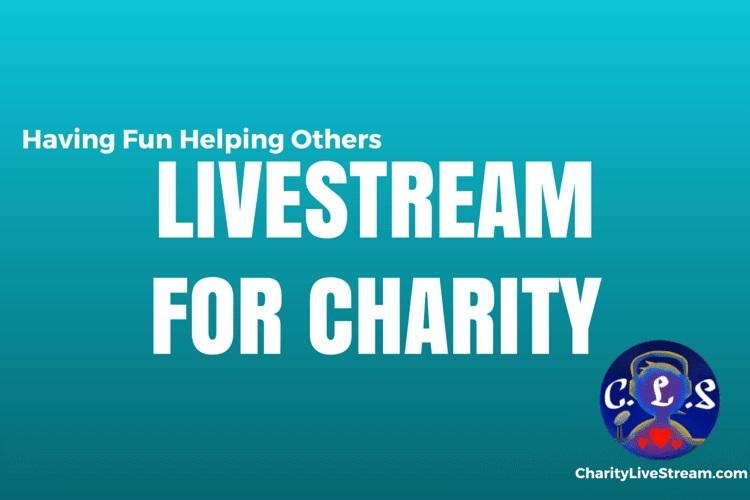 Event Date
Nov-22, 2020 09:00 am PST to Nov-30, 2020 05:00 am PST
Donation Goal
$1000.00 Goal
Share Your Event With The World
This is a test description for a Basic Charity Livestream event. Basic events have are designed to provide all the information people need to know for your event, give you a search engine optimized page to make it easier to be found in online search results, and events will automatically populate into your member profiles.
Get Your Event Out There With A CLS Event Page
Basic events are available to anyone who verifies their free account by submitting an Account Verification Request after signing up. The event pages themselves let you communicate everything about the event to your community:
*Basic Details - Each submission has a set of core information to promote the event:

Event Name
Start Date/Time
End Date/Time
Where To Watch Link
Where To Donate Link
Benefiting Nonprofit - Connect the event to the nonprofit's CLS page**
Broadcast Type (Gaming, Art, etc)
Cause Type
Event Description 
Banner Image
 

Advanced Details - Additional information can flush out the event and indicate that you're seeking assistance:

Promotional Video -  Youtube or Vimeo
Number of Broadcasters
Stream Length
Seeking Help Categories 
Event Contact
 

Goal Details - If you're aiming to surpass a previous donation total add the Donation Goal to the event and after the fundraiser the Donation Total can be added and submitted for review and approval as long as the donation tracker can verify the amount
 
Event Contributors - Credit the fundraising team running the event as well as each individual who helped make the event a success based on 4 categories: Broadcasting, Marketing, Operations, & Technical
 
Event Sponsors - Promote any sponsors for your event by connecting the event to their business CLS page
 
Gaming, Art, & Music Tags - Use CLS's in-depth tagging to properly categorize the type of event you're hosting so potential viewers can know it fits their interests

 
**If the benefiting nonprofit does not have a representative with a Verified Nonprofit Representative CLS account, contact us or have them contact us and we will set them up with an account for free. After the Nonprofit Organization page is created, the fundraiser can be submitted.
Cause Type This Supports
Arts, Culture and Humanities
Education and Research
Environment and Animals
Health
Human Services
International
Other
Public / Societal Benefit
Religion
Veteran and Military
Currently Seeking To Help With Event
Art & Graphic Design
Networking
Outreach, PR, & Promotion
Social Media
Tech Support
Video Editing
Event Contact
info@charitylivestream.com