Fairyliveshow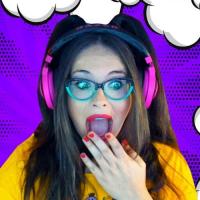 Bio
Welcome to the Comic Book of Twitch!
A channel full of entertainment shows, imaginary product making, different characters, positive energy, party atmosphere, and extremely fun video games, portrayed in colourful comic book pages.
Each stream is a new experience, a new story written by Fairy and her community, Generation F. The generation that really knows how to have FUN!
Everybody's welcome here. No exceptions!