Business Community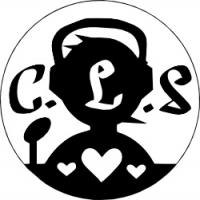 Manage Your Partner Team/Community
This is a test description for a CLS Business Team/Community page. These pages can be created for free by any Verified Business Representative.
Streamline Fundraising For Your Organization
As a business, CLS gives you the tools to connect those interested in connecting with your organization, manage your ambassador program, and quickly find the perfect partners for your project.
Benefits For Your Business:
Promote your product or service, the causes you support, and have a central location to manage your partners
Accept new members who are interested in joining, view their talents, and see the ways they're willing and available to collaborate
Give updates on what's coming up next and get feedback from your team members
Provide Streaming Toolkits for your broadcasters to ensure your branding and message is consistent across all events
Submit new projects & employment opportunities to the Opportunity Board

Business opportunities are specially labeled to ensure legitimacy

(Coming Soon) Post a Pre-Event Checklist so your community can stay up to date on what still needs to be done for the next event
Causes We Support
Arts, Culture and Humanities
Education and Research
Environment and Animals
Health
Human Services
International
Other
Public / Societal Benefit
Religion
Veteran and Military