Welcome To The Future Of Fundraising
CharityLiveStream.com (CLS) is a fundraising focused, social action platform uniting gaming & art communities, nonprofits, and businesses.
Started in 2015 and built on the pledge to NEVER take a percentage of donations raised, we promote charity livestream events, showcase the portfolio growth of those involved, and connect our ecosystem of talented individuals to new opportunities.
What Is A Charity Livestream?
A peer-to-peer fundraising event where broadcasters stream live video content online while encouraging viewers to donate to a specific nonprofit.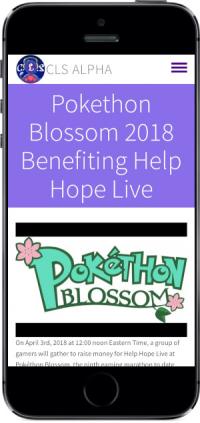 CLS makes it easy to find, organize, & promote fun charity livestreams by connecting talented volunteers by their content interests, preferred causes, and current availability.
Each fundraiser is manually reviewed and, once approved, is automatically added to the portfolio profiles of the volunteers, nonprofit, and business sponsors involved.
In addition, personal projects showcasing skill growth can also be promoted to the community and our Opportunity Board provides all members access to new volunteer and paid job openings posted by VIP Members.
This empowers any passionate individual to have fun supporting causes that help those in need while simultaneously building employable talents in digital marketing, event management, and livestream technology.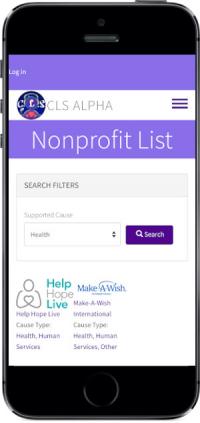 1. Create Portfolio
Select your skills, interests, causes, and availability to partner with others.
2. Submit Events
Submit your upcoming fundraiser and, after review, get a page on the CLS Calendar.
3. Discover Opportunities
Find charity livestreams, volunteering options, independent projects, and job openings .
Individuals
CLS is built to grow with you.
Learn about & support charity livestreams, verify your account to submit events and projects of your own, and finally as you want to collaborate with others, access a ton of features to help you grow, recognize, and manage your community as a VIP Member.
Donors
Find awesome fundraisers & discover nonprofits needing assistance
Volunteers
Promote fundraisers & indie projects while building your portfolio & network
Creators & Teams
[VIP] Get tools to organize and update your community for less than building your own site
Organizations
Charity, Industry, & Education
Get the tools to manage communities of your own, discover charity events to sponsor, and verify your alumni to help them succeed
US 501c3 Nonprofits
Don't be stuck with spreadsheets, coordinate volunteers based on skill & availability
Businesses & Clubs
Showcase products/services, enhance social good marketing, and discover sponsorship opportunities
Universities
Verify your alumni, showcase their community impact, and manage programs to support them
Coming Soon!
VIP Memberships
Want to manage your own team, post unlimited jobs/volunteer opportunities to the Opportunity Board, purchase on-site advertisement, and access exclusive deals from partner businesses? Become A VIP Member today!